A huge offer to transfer the Man United star to the Saudi League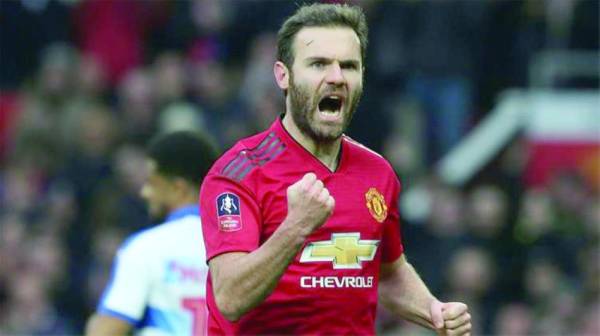 English reports revealed a huge purpose for Spain's Juan Mata, the star of Manchester United, to transfer to the Prince Mohammed bin Salman Professional Cup League, during the current summer Mercato, at a value of $ 15 million annually, tax-free.
Last Saturday, the British newspaper, Daily Express, quoted football advisor Ian McGarry's statements in which he said, "Matta has now received an offer to leave United to continue his career in Saudi Arabia."
"We will start at Old Trafford with a shocking move for Juan Mata fans, as he was offered a very lucrative deal to move from Manchester to Saudi Arabia," said McGary.
He added, "Mata has an offer of about $ 15 million net a year to go and play in the Saudi League, indicating that Man United did not enter this moment in the negotiations."
"We cannot reveal the name of the club at this moment," the football advisor said, "but we are sure that the offer is there."
McGary stressed that his father, who is his agent, is confident that Manchester United will release Matta on a free transfer after his contract was extended for an optional year in his current deal with Man United.
Mata moved to Man United in 2014 from Chelsea for £ 37 million, and his current contract at Old Trafford expires in 2021.
The newspaper commented, "Pavitimbi Gomez, Sebastian Giovinco and Ahmed Moussa are among the foreign stars who are currently playing in the Saudi Professional League." It remains to be seen whether United will comply and allow Matta to leave on a free transfer.
It is reported that Mata led United recently to their 3-0 victory over Brighton and was named Man of the Match.