11 teams compete for the Asian hand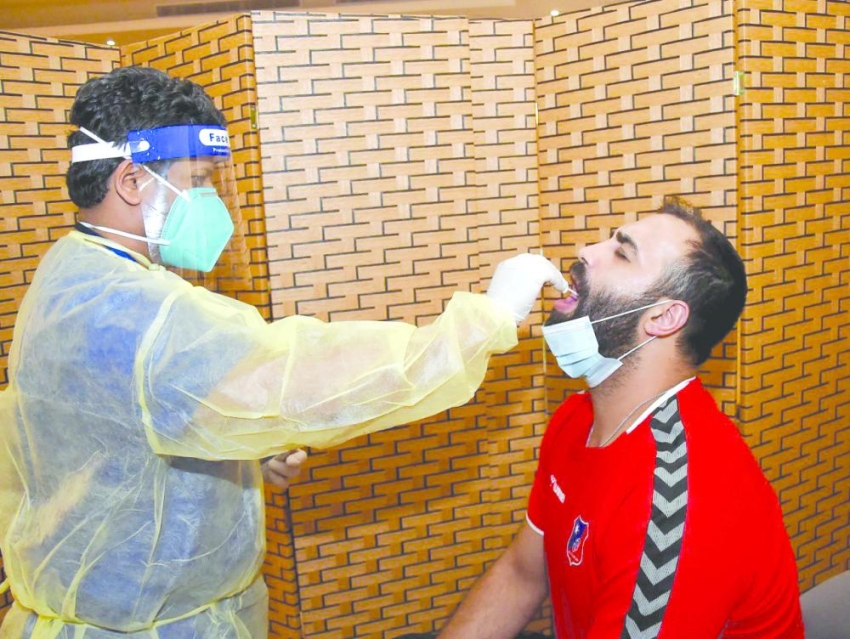 The teams participating in the 23rd Asian Championship for Men's Handball Champions League and qualifying for the World Club Championship "Super Globe 2021" flocked to the city of Jeddah, "the headquarters of the tournament" organized by the Saudi Al Wahda Club during the period from 12-21 June 2021 with the participation of 11 teams King Abdullah Sports City Hall "The Jewel". The medical committee of the championship had conducted a PCR examination
Medical swabs for all members of the teams' missions after their arrival at their residence, in implementation of medical protocols, as all teams will be subject to entry and application of the "medical bubble" until they return to their country.
The participating teams were divided into two groups, the first included: Mudar, Saudi Arabia, Qatar, Shahd Kazeroon, the Iranian, Salmiya, the Kuwaiti, the Bahraini star. As for the second group, it consisted of: The Saudi unit, Uzbek, Uzbek, Yemeni cotton, Miss Kerman, Iran, Al Duhail, Qatar, Kuwait, Kuwait.
The tournament is played on a points system. The first and second place holders from each group qualify and face each other in the semi-final matches of one match. The rest of the clubs play the main role to determine the positions from the fifth to the eleventh.
Note that the first match starts daily at 11:00 in the morning, while the last match begins at seven in the evening, and the tournament schedule includes 3 rest days on June 15-18-20. The semi-final matches will be held on the nineteenth of the same month. The third and fourth places will be determined on June 21.
Video proof technology will be applied for the first time in the history of the Asian handball club championships, and it is a similar technology used in VAR football, and it will be specialized in controversial refereeing shots.